Don't Let The Bed Bugs Bite, Partner With The Southeast VA Experts For Bed Bug Control!
Bed bugs have made a big comeback in recent years, and no one is immune from getting an infestation. Due to the way that bed bugs travel from location to location to infest new locations, there's no easy way to prevent these hitchhiking pests from getting into your home or commercial building. Unfortunately, you could easily pick up bed bugs in the airport or your hotel room while on vacation or even while spending the afternoon at the movie theater or your local public library. Simply put, these pests are everywhere!
When it comes to preventing bed bugs, conventional pest control methods just won't cut it. Instead, specialized bed bug control treatments performed by an experienced pest control professional are necessary to avoid problems with these parasitic pests. Luckily, we offer bed bug control services in Norfolk, VA for both residential and commercial properties. If you're located in Chesapeake, Suffolk, Virginia Beach, Portsmouth, Norfolk, or the surrounding areas of southeast Virginia, partner with us for quality bed bug control services!
Our Professional Bed Bug Control Plans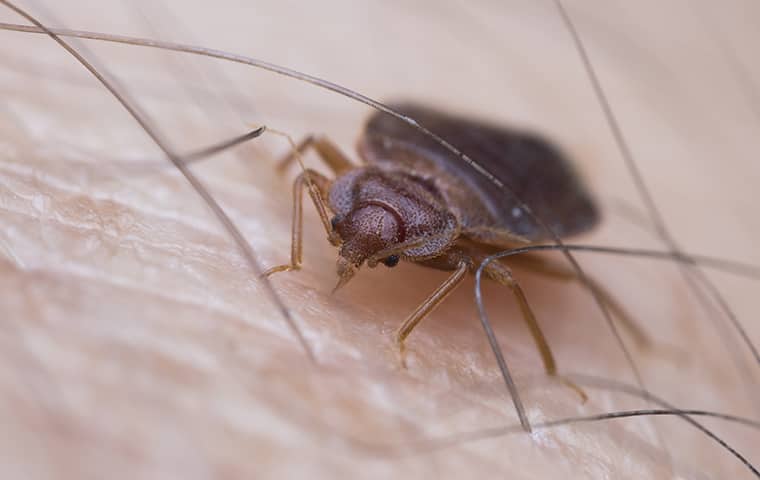 Here at Four Seasons | HomeTown Pest Control, we offer three varying levels of bed bug protection to meet your specific bed bug control needs!
1. Our Seasonal Bed Bug Control Plan
Our seasonal bed bug plan includes pre-season and post-season bed bug inspections. For this plan, we'll come to your property before the season begins and at the end of the season to make sure that there are no bed bugs present.
2. Our Proactive Bed Bug Control Plan
Our Proactive Plan includes regular inspections performed throughout the year. This approach ensures that if at some point you end up with bed bugs in your home, we'll discover them before they have a chance to spread to other areas.
3. Our Proactive Bed Bug Control Plan With Protection
Including all the benefits of our Proactive Plan, this plan includes the cost of a bed bug treatment if bed bugs are found during a routine inspection. Mattress encasements are not included in this plan and will be an additional charge. After treatment has taken place, we'll follow up with an inspection seven to ten days after your initial treatment to make sure there are no bed bugs remaining. If we missed any, we'll perform another treatment to ensure your bed bug problem is resolved at no additional charge!
Stay Ahead Of Bed Bugs With Bed Bug Control From Four Seasons | HomeTown!
If you're dealing with a current bed bug problem in your home or are looking to keep these pests from invading in the first place, we can help. Having regular inspections performed by a pest control professional is the best way to stay ahead of a bed bug infestation. With our quality bed bug control plans, you'll have peace of mind knowing that your home will remain free of bed bugs all year round. Contact us today to schedule a bed bug inspection or treatment and learn more about our home pest control and commercial pest control services!
Request Your Free Inspection
Complete the form below to schedule your no obligation inspection.