3 Quick Tips To Keep Cockroaches Out Of Your Suffolk Home
September 15, 2020
You know them, you've seen them, and now they're headed right towards your front door!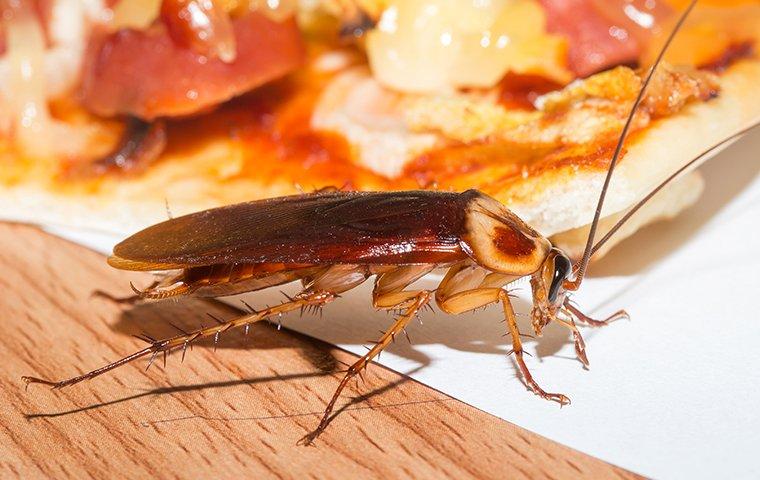 As a species, the humble cockroach is quite possibly one of the most notorious pests in North America. Several types of roaches common to the Suffolk area include:
The German Cockroach

The American Cockroach

The Brown-Banded Cockroach

The Oriental Cockroach
Cockroaches on their own are already an unpleasant sight, but a cockroach infestation in the home is an even more dangerous affair. These six-legged creatures are capable of spreading around dangerous pathogens and strains of bacteria, as well as certain types of parasitic eggs. In susceptible hosts, the pests may even trigger asthma attacks and allergic reactions. Their sweet, musky, almost overpowering scent is evident in any area near their locale. In some cases, this scent may fill up an entire living space!
Unless cockroach prevention starts right away, homeowners will have little chance of preventing these insect enemies from entering their final stage of infestation.
Preventing Cockroaches From Entering The Home – 3 Quick Tips
No matter how many roaches you're looking to keep out this summer, following these three tips will vastly reduce your chances of picking up or maintaining an infestation during their most active season. Eliminate factors, reduce resources, and otherwise pest-proof your home by:
Sealing up any entry points from which pests could enter or exit the home. These include cracks in the foundations or walls, tears in mesh screening, or rot around the edges of doors and windows.
Carefully store all garbage in a proper container, removing bags from the house on a regular basis. If possible, remove outdoor trash from the lawn and outdoor bins at least once a week.
Getting ongoing pest assistance through Hometown Pest Control. This is an excellent way to keep populations down before they grow out of proportion.
Concerned that you may be addressing the right species of a pest with the wrong type of solutions? Get confirmation of your suspicions now by scheduling a free home inspection through Hometown Pest Control today.
Get Maximum Protection With Minimal Effort By Trusting The Pros At Hometown Pest Control
Cockroaches are some of the most hated household pests in America and for good reason. Their contamination behavior, disgusting habits, and downright unsettling appearance have established the grim visage of the cockroach as a thoroughly repulsive creature. Even beyond the physical and financial aspects of fighting a cockroach infestation, many Suffolk residents will need to address their mental health as well. Katsaridaphobia, or the fear of cockroaches, is a very real concern for many property owners facing a potential roach infestation. If prevention techniques and DIY methods fail, cockroaches may immediately begin to wear out their welcome.
For the sage advice and professional cockroach assistance, your Suffolk home deserves, reach out to the professional team at Hometown Pest Control right away. With over 25 years of combined experience in the pest control industry, our team knows that speed, professionalism, and quality matters. During each visit, service technicians complete a thorough inspection of the treatment area and assess pests that could be attempting to establish themselves in your home. Using a host of eco-friendly, traditional, and organic pest treatments, our team members quickly address any festering cockroach problems with ease.
Get help today by calling the Suffolk branch of Hometown Pest Control, or by visiting us in person at your earliest convenience. Online contact forms are available for homeowners who want some additional questions answered first. Remember: "if it crawls, give us a call!"