5 Things You Can Do To Avoid Wasps In Norfolk This Fall
October 15, 2019
What is your plan for avoiding wasps? For most people, a simple jump and run strategy is their go-to. For others, staying indoors and avoiding the risk altogether is more their style. Whatever your method is, you will find no judgment from us. If you have come here today seeking a more effective way to avoid wasps around Norfolk this fall, you are in luck. Coming right up is everything you need to be a master at alluding wasps and their nasty stings on your property.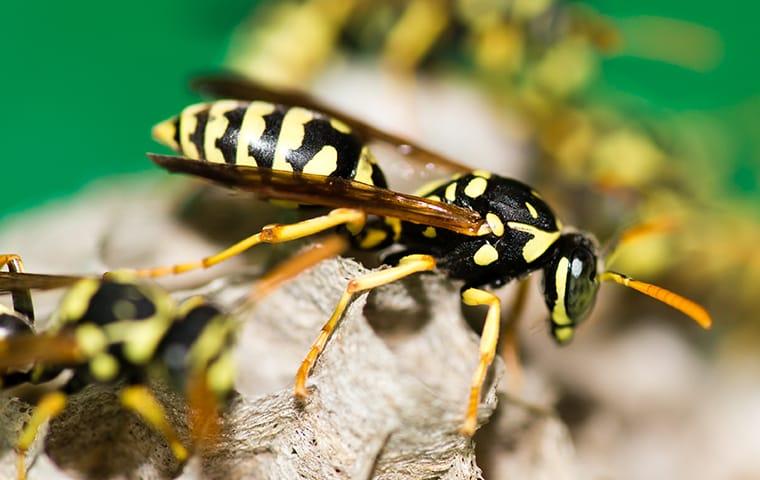 When Are Wasps Most Active?
Wasps tend to be most active during the summer months, but depending on how long the heat lasts, they can be active late into fall and sometimes even into winter. Until wasp queens feel it is getting cool enough to begin preparations for surviving winter, and workers begin dying off, we will not see much of a reprieve in wasp activity.
Life Cycle Of Wasps
Every year at the end of winter, queen wasps come out from hiding to begin building nests. This usually begins in April. By May these nests have been completed and queens begin laying eggs. These eggs hatch into workers that help in expanding the size of the hive and sometimes in reproduction. This expansion of both hive and population continues well into fall here in Norfolk and doesn't end until the weather begins to cool.
5 Prevention Tips For Dangerous Wasps
It is one thing to find wasps when out and about. It is a whole different story when you find them buzzing around your property. If wasps have not already set up a home on your Norfolk property, here are some practical ways you can keep them from doing so.

Make sure all of your trash cans have tight-fitting lids so wasps cannot get inside.
Be careful not to leave scraps of food or drink behind after outdoor gatherings.
Clean up any fallen fruit in your yard before they are allowed to over-ripen on the ground.
If flowers are not important to you, consider having them removed as they are the number one attractant of stinging insects.
Fill in ground holes in your yard, as some wasps build their nests underground.
How Hometown Can Help You Deal With Wasps
Wasps are dangerous pests to handle without professional help. If you have a nest on your property and you attempt to remove it on your own, one wrong move and you could be covered in painful stings. To prevent this from happening, consider the professionals here at Hometown Pest Control. Our wasp control methods safely and effectively handle unwanted wasp nests. If you are up against painful stingers threatening your safety, give us a call today! We would be happy to lend you a helping hand.