All The Problems Rodents Bring To Norfolk Homes
December 15, 2020
Other than insects, the most notorious pest most people worry about is rodents, and they have earned this reputation. Rodents are by far one of the most common home-invading pests in Norfolk homes, and they can cause much bigger problems than their small size suggests. As a homeowner in the area, there's a very high chance you'll deal with either mouse or rat infestation at some point, but it's also unlikely to have an infestation of both species at the same time.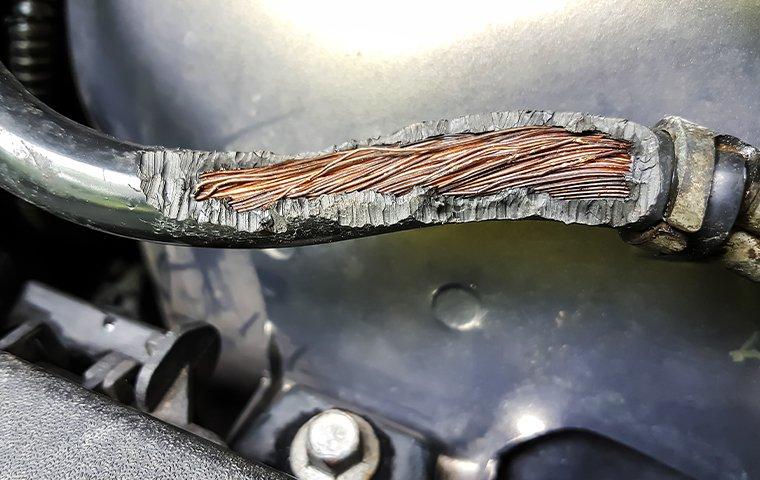 How Much Property Damage Can Rodents Cause?
Both mice and rats are an adaptable species that have learned how to live, and often rely on, people in order to thrive. The other thing that characterizes rodent behavior is that they have a pair of front incisors that never stop growing. Because of this, rodents need to constantly gnaw on things to keep their teeth from getting too large.

They will chew on nearly anything they can get their mouths on including wires, pipes, clothing, furniture, drywall, and even wood. If they destroy electrical wires, this can even cause safety issues. You could also end up spending a lot of money fixing the damage that the constant chew can do to the structure of your home and items around your property.
How Dangerous Are Rodents?
While dealing with property damage is a big concern, pests that cause health problems are even worse. Unfortunately, mice and rats are able to do both. These rodents can cause major health concerns for some people, and the likelihood of a health problem grows the longer the infestation is allowed to remain.Here are the major health risks associated with mice and rats:
They are known to carry parasites including fleas which can lead to the spread of serious illnesses including the plague.

Both mice and rats can also spread diseases such as hantavirus and salmonella.

Many people are allergic to them, and even their droppings, fur, and urine can cause asthma attacks and allergies.

While rare, they could bite you which could lead to secondary infections.

If their feces accumulate over time, it can cause respiratory problems.
What Is The Safest Way To Remove Rodents?
Finding mice or rats in your home can be upsetting, but you don't have to deal with this problem on your own. Trying to get rid of rodent infestation using DIY (do it yourself) methods are often ineffective, so the safest and most reliable way to get rid of rodents for good is with help from the experts at Hometown Pest Control. With over 25 years of experience with residential pest control, you can trust our trained and licensed technicians to remove every single mouse or rat from your property. We even offer free inspections. So, if you're dealing with mice or rats, don't put your health in danger. Give us a call today at Hometown Pest Control to find out more or request your risk-free inspection.