Norfolk's Complete Guide To Effective Rat Control
February 15, 2021
Not all who wander are lost, and if these beady-eyed pests come skittering into your residence, you can be sure that they didn't just wander in by accident. Rats are large, furry mammals that are common pest invaders in the Norfolk area. As a highly human-dependent pest, rats follow a pattern of behaviors that make them almost impossible to prevent. Nocturnal feeding habits and a highly adaptable physiology give these creatures an edge over frustrated human hosts. Rats that are getting into the home can cause all sorts of trouble, from property destruction to the spread of disease to accumulated parasite eggs. Home and business owners should act quickly to respond to suspected rat infestations big or small.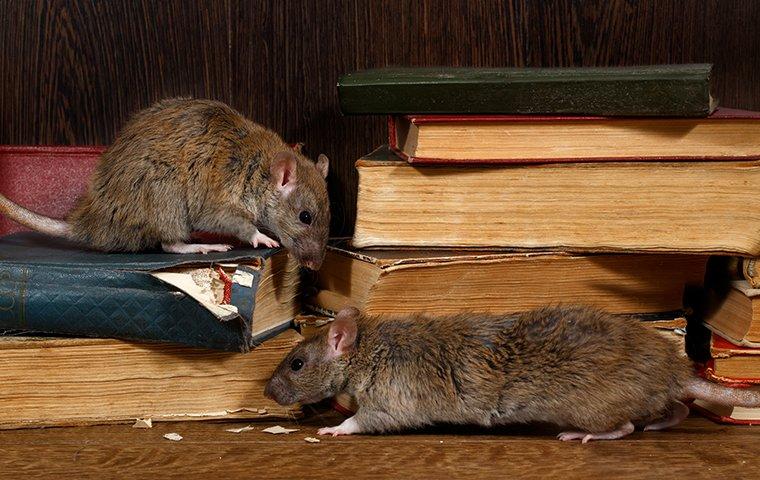 Ways To Prevent Rats From Entering Your Norfolk Home
Rodents like rats aren't going away anytime soon. Regardless of how safe you may feel at home, a rodent infestation can happen to anyone at any time. If your household has yet to experience any of the signs or symptoms of a lingering infestation, you will still have some time to enact some quality prevention techniques around the property. These vetted tips and tricks help both home and business owners alike to protect their property from rat activity:
Keep your garbage sealed in tight bins lined with plastic wrappers.

Do not allow your food items to be exposed on the counter for very long.

Sweep, mop, and otherwise vacuum all floors to remove food crumbs from pest access.

Block off any holes, cracks, or gaps that could be forming around the home. Remember: rats can fit through holes the size of a quarter, making every tiny compromise a huge mistake. Waterproof caulking and weatherproofing materials work great against household entry points.

Reduce the moisture levels with a dehumidifier, desiccant bag, or high quality fan. The fewer water sources rodents have to choose from, the easier it will be to occlude them in the first place.
Rodents may still appear in homes and businesses that utilize prevention techniques, regardless of how foolproof they may seem to be. If you think you may have a rodent infestation, get in contact with Hometown Pest Control for a free inspection right away.
Can Rodents Make You Sick?
It is always a good idea to add prevention to your list of spring to-dos, especially when living in rodent-heavy areas such as Norfolk. However, be advised that not all rodent prevention tactics are capable of removing infestations from the home or lawn. If rats are found scurrying across the floor of your home, or any of their resulting symptoms are recognized about the property, it will be wise to seek remediation assistance immediately.

With the constant threat of infection and the spread of serious disease, homeowners are not advised to address rodent infestations on their own. Simply coming into contact with old rodent nests or carrion will be enough to render you sick and helpless. They can cause many diseases, including salmonellosis, by coming into contact with rodent feces or their urine either in food or on food preparation surfaces. This is a common bacterial disease that affects the intestinal tract.
Call In Hometown Pest Control
Instead of putting your health and wellness on the line, contact the professionals of Hometown Pest Control for the safest and most effective method of rat extermination in Norfolk. We pride ourselves on keeping home and business owners safe from rodent related illnesses, as well as mitigating recurring infestations in the future. With Hometown Pest Control on the case, no rat is truly safe. Hometown Pest Control is Norfolk's trusted advisor of rodent control and removal. Call our office today to set up a free consultation, or schedule an initial inspection that covers your every pest need. We put the power in pest control – every single time!