Rats? Yes, Rats! Everywhere!
December 15, 2018
Being a rat exterminator is part of our day-to-day operations. This time of year even more so, and we become more vigilant. I was talking to our service manager, Johnny Allen, the other day, and he mentioned that he thinks we are on the brink of a rodent epidemic. When he said this, I was quite alarmed. I started to wonder about what this is going to mean for this area, and why he would make a statement like that.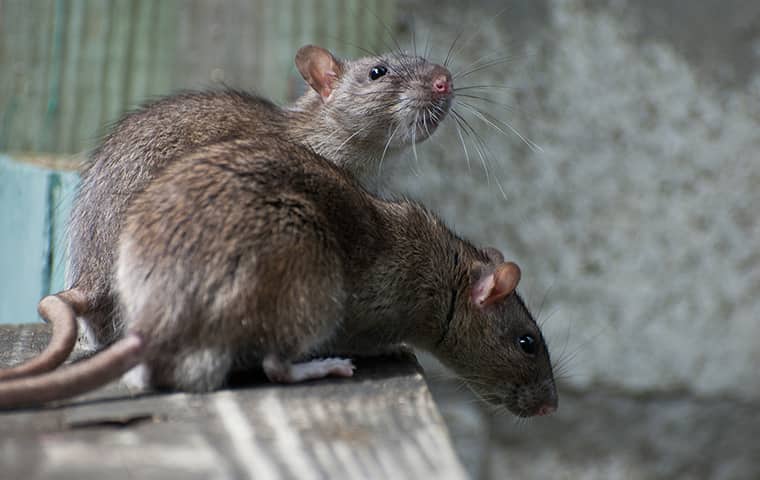 After speaking to Johnny at length, I learned his theory that when Hurricane Florence hit, it flooded all the marshes and wetlands. This naturally has driven the rodents inland. Not to mention the fact that 2018 was a very wet year.
Rats and mice are not something to be messed with; they are disease carriers as well as destructive to homes. They gnaw their way into homes, get through the tiniest of gaps or gain access via the attic, and will nest in a home in a heartbeat. The roof rat, which is the one common to this area, will have an average of 34 babies in her lifetime. If half of those are females and they then reproduce, you could be looking at 544 extra rats! That's a conservative number, by the way.
You can see how it can quickly escalate and we could already have a serious problem on our hands. We have had a number of customers comment to us that they have seen them in the evening running between their homes, or along railings. To see rodents like that so open is very alarming.
So What Does It Mean If They Get In Your Home?
Rats and mice will move indoors as the temperature drops. They will chew their way through or gain entry through the smallest hole and enter the structure. Not to mention we have been to homes where they have been on the deck of a third level home. We have seen them nest in beds, in couches and dresser drawers. It's no fun. If they nest in your furniture they are more than likely going to urinate in it, which means you are going to have to replace your bed, box spring, dresser or other furniture where they have made their nest. This in turn ends up being a costly exercise to the homeowner.
Preventative Measures
Exclusion is the key to success, which is why we are offering a free 36-point inspection looking for any entry points. We can give recommendations to you as well as take care of anything we find. We suggest taking advantage of this. The winter is supposed to be pretty bad this year, which is an ideal time for rats and mice to try and enter your home.
It's not going to cost you anything, so give us a call. This offer is open to new and existing customers. As an added precaution, if you are not on a regular pest control plan and are concerned about rodents, we also offer a Winter Rodent Protection plan to help monitor and keep them out of your home.
If you've ever wondered about a rat exterminator near you, then look no further and give us a call at Four Seasons | HomeTown.