Suffolk Homeowner's Guide To Effective Mosquito Control
July 15, 2020
Mosquitoes can drive anyone crazy. Between their buzzing and biting, they are one of the world's most annoying pests, as well as one of the most dangerous. With this guide to effective mosquito control, you can learn how to keep these insects away from your Suffolk property.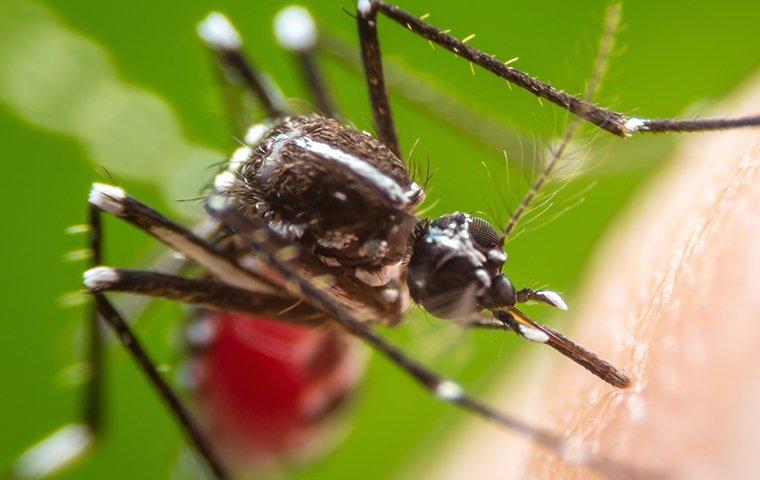 About Suffolk Mosquitoes
Suffolk isn't the only place to have mosquitoes. All over the world, this pest plagues homeowners. Regardless of where you live, mosquitoes share several traits. For instance, they have long and thin legs as well as a long proboscis. They have two wings and are excellent fliers. Although the males and females are similar in appearance, there's a significant difference in behavior among the two. Only the females feed on blood to nourish their eggs, so they are the only ones who bite humans. For sustenance, both males and females feed on nectar.
Where They Live
Mosquitoes thrive in moist environments. Typically, they are found near water sources and in lush vegetation. Because there's moisture and greenery in almost every backyard, it's difficult to keep mosquitoes away. It's worth mentioning that mosquitoes tend to be most active between dusk and dawn. However, they aren't limited to those hours and can bother you at any time of the day.
Hidden Dangers Of Mosquitoes
The annoying bites of a mosquito may be enough for you to seek out mosquito control techniques. But the pest is more than an irritating companion - it's a hazardous one as well. Mosquitoes transmit diseases like Zika and West Nile virus. Although not all mosquitoes are carriers, many of them are. In some areas of the world, mosquitoes are responsible for thousands of deaths each year. They can spread malaria, yellow fever, and much more.
Mosquito Control Techniques
There are several steps you can take to keep mosquitoes at bay. First, you should eliminate standing water from your property whenever possible. Fix leaky sprinkler heads and faucets or water will pool and attract mosquitoes. You should also ensure that your gutters drain water downhill and away from your home. If you have any equipment, toys, or other items in your yard that collect water, move them to a covered area. Don't allow tires or other debris to sit on your property. Because hedges and trees are high-moisture areas, they attract mosquitoes. You should keep them trimmed and avoid placing them too close to your home. If your yard is overgrown with greenery, mosquitoes will thrive.

Next, you should keep your property sealed up from insects. There's no way to prevent all mosquitoes from coming into your yard, but you may be able to keep them from entering your home. Seal up tears in your screens and cracks in your foundation. If there are no entrances, mosquitoes will need to remain outside.
Natural Solutions
There are some natural solutions to your pest problem, but they aren't always effective. Bug sprays can be harmful to your health and won't repel all mosquitoes. Likewise, citronella candles have a low rate of effectiveness. On windy days, the candles do almost nothing. The same is true of tiki torches. Citronella and other mosquito-repellent plants have the same issue. Although some mosquitoes don't like the plants, they aren't enough to eliminate the pests altogether.
Working With A Professional
For your best chance of success at mosquito control, you should work with an experienced professional. They'll know what it takes to provide effective mosquito prevention to your Suffolk home.

If you need mosquito assistance from the professionals, contact Hometown Pest Control. Start protecting your property today.