The Key To Cockroach Removal In Suffolk County
September 19, 2022
Cockroaches are not insects you want to share your home with. These small, flat bugs are incredibly dangerous and can cause many problems indoors. But do you know why different types of cockroaches invade homes in our area and what you should be doing to stop them? Here is what you need to know about cockroach removal in Suffolk County and the main problems these bugs cause. Contact our team today if you are looking for pest control in Suffolk County to deal with an active roach problem. We would be happy to talk you through our service options and find a plan that meets your pest control needs. To discover more about cockroaches, read on.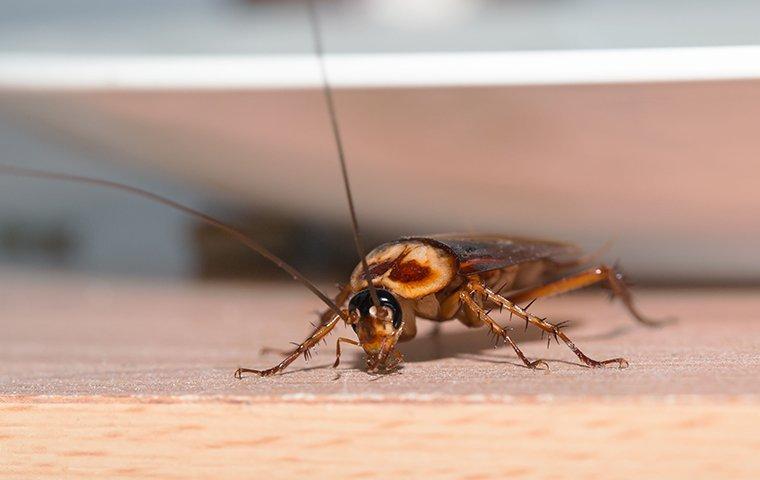 Identifying Roaches In Suffolk
There are more than a few types of cockroaches that live here in Suffolk. The four most commonly encountered species are German cockroaches, American cockroaches, European cockroaches, and wood cockroaches. Of these four pests, you are most likely to find German cockroaches indoors. A German cockroach is a small light brown to tan insect that has two dark lines behind its head and is ½ to ⅝" long.
One good way to identify roaches is to look for signs they leave behind like fecal droppings, grease marks, damage to boxes, shed skins, and egg casings. If you are not comfortable looking for these pests, or the signs they leave, on your own, let one of our experts pay your home and property a visit. We know how to identify these pests and would be happy to help you find out if you have an infestation.
How Cockroaches Are Harmful To Human Health
Roaches are not just creepy to look at, they are a huge threat to human health. These pests are carriers of many harmful diseases. Some common diseases carried by cockroaches are dysentery, listeriosis, salmonellosis, cholera, campylobacteriosis, giardia, and leprosy. These pests also trigger asthma attacks and cause other respiratory problems with their dried fecal droppings and shed skins. Long story short, the longer roaches are inside your home, the more likely you will be to get sick!
The Most Effective Cockroach Control In Suffolk
There is only one guaranteed method to control roaches in Suffolk County, and that is by utilizing professional pest control. For amazing services at a reasonable rate, trust the professionals at HomeTown Pest Control. As our name suggests, we are a locally owned and family-operated pest care provider that has a passion for our community and dealing with pest problems. If you are struggling to keep roaches out of your home or you are looking for a long-term option to keep these pests out, we would love to offer our help. Call us today and discover more about our comprehensive pest control offerings and find a plan that fits your individual needs.
How To Keep Cockroaches From Coming Back
If you have some time on your hands, we recommend putting in place some prevention tips that will help keep cockroaches out. We should mention that these tips only work if your home doesn't have an active infestation. Keeping this in mind, here are a few things to try today.
Make sure your home's exterior is properly sealed and keep unscreened windows and doors closed as much as possible.
Address moisture issues like damaged/clogged gutters, water build-up, and high humidity.
Keep your interior spaces clean and make sure trash cans have tight-fitting lids.
Store all food inside air-tight containers.
Contact our team now if you don't have time to prevent roaches on your own and are looking for a long-term and effective cockroach control option. We will talk you through our general pest control plans and find a service that will meet your needs.