Professional Wood-Destroying Insect Reports (WDIRs) For Virginia Real Estate
At Four Seasons | HomeTown Pest Control, we understand that when buying or selling a home, it's important that everything goes as smoothly as possible. There are many moving parts when it comes to a home sale, and even the smallest glitch or delay can jeopardize the entire sale. One part of a home sale that is typically required by mortgage lenders is the Wood-Destroying Insect Report (WDI), also called a pest control inspection, clearance letter, termite closing report, or wood-destroying organism report (WDO).
If you've never heard of a wood-destroying insect report (WDIR), let us give you a brief overview. A WDIR is a written report performed by a qualified pest management professional following an inspection for signs of wood-destroying insect activity or subsequent damage. The mortgage lender requires proof that there are no wood-destroying insects (carpenter ants, carpenter bees, wood-boring beetles, termites, etc.) or any water damage in the home. This report is normally required within thirty days of closing.
Why Choose Us For Your Real Estate Inspection?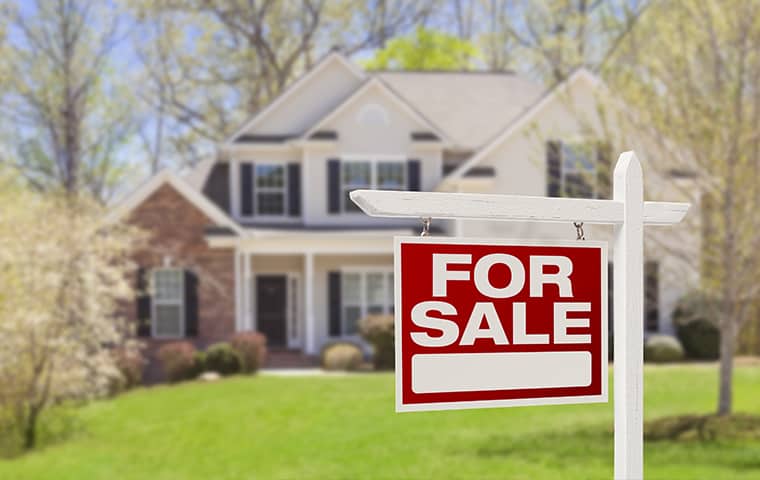 At Four Seasons | HomeTown, we offer professional real estate inspections. During these inspections, we'll perform a thorough inspection of the home and surrounding property for signs of wood-destroying insect activity and damage
We complete these inspections quickly as not to hold up the process of the sale. If we find anything during our thorough inspection, you'll be informed quickly and receive all the necessary paperwork. In addition, we'll provide an estimate for any wood-destroying insect or water damage that needs to be repaired.
Once the wood-destroying insect report is complete, our paperwork is normally supplied within 24 hours of completion. We can also accommodate weekend requests for your real estate inspection, if necessary; at Four Seasons | HomeTown Pest Control, we realize that sometimes it just must be done on the weekend and are willing to work with you to meet your specific needs.
With over twenty years of experience in the pest control industry, you can be sure that when you partner with us for your real estate inspection, you are dealing with highly-trained and knowledgeable professionals who are licensed, certified, and experienced in performing wood-destroying insect inspections. If you're located in Chesapeake, Suffolk, Virginia Beach, Portsmouth, Norfolk or the surrounding areas of southest Virginia and you're looking for a trusted pest inspection company to perform a wood-destroying insect inspection for your property, contact the southern Virginia real estate inspection experts at Four Seasons | HomeTown Pest Control for assistance! Reach out to us today for an inspection and learn more about our home pest control and commercial pest control services.
Request Your Real Estate Inspection
Complete the form below to schedule your no obligation inspection.